Windbreaks mesh and shade netting have many applications in various sectors. In the horticulture sector, they are used in nurseries, garden centres, flower and bulb fields. In agriculture, they are used in for example stables . They are also often used (as privacy screen) in the sport and leisure sector.
Windbreak mesh
Enpilon windbreak mesh is a strong mesh made from high-quality PE strips and monofilament wire. The fabric provides effective wind reduction at up to six times the height of the windbreak. Together with the quality of the strips, the weaving technique ensures that Enpilon windbreak mesh always remains tight once it has been installed.

Our windbreak meshes are green and are available with or without pole pockets. We also offer a version with reinforced eyelets for optimal, tight fixing. Ask our advisers about the dimensions, qualities and roll lengths.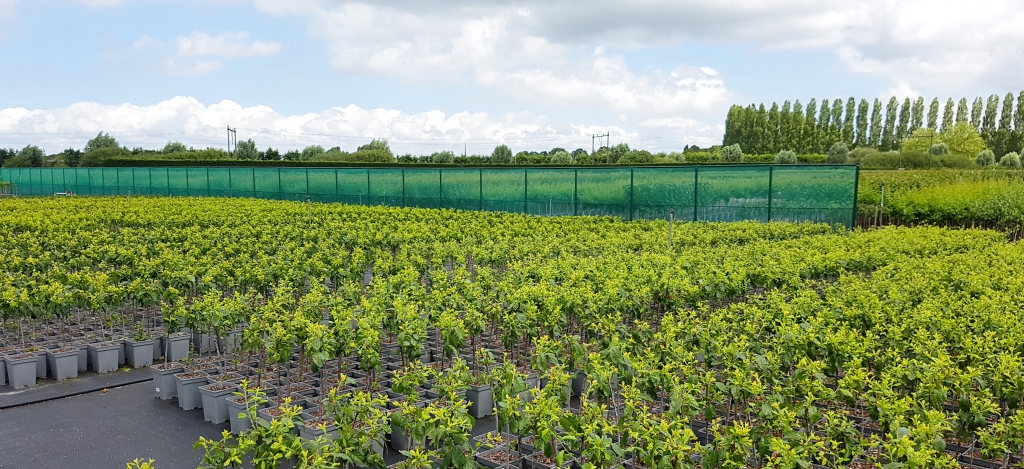 Shade nettings
Heavier windbreak mesh also has a shade effect, and are thus also known as shade nettings. Typical windbreak mesh creates a shade effect of around 40% to 50%. The typical shade nettings, which are heavier, create a shade effect of 85%, 93% or 95% and offer UV protection. The heavier qualities are now also available in beautiful, trendy colours including anthracite, black-brown, off-white and desert!
Are you looking for advice on windbreak or shade netting? Please contact our sales team to discover the possibilities.