Plastic films in the civil engineering sector
Film assemblies are very suitable for use in the construction, renovation and maintenance of infrastructure in the civil engineering sector. The growth in the global economy and climate change mean this sector is under increasing pressure. Maintaining and upscaling infrastructure is a top priority, but is always a challenge. NPI supports this with durable film solutions.
NPI and the civil engineering sector
In recent years, NPI has successfully supplied films for various applications in the civil engineering sector. These include construction, environmental protection, sealing and water management. For example, we have produced and installed sludge basins, road foundations, retention basins, firefighting ponds, helophyte filters and basins for composting and waste landfill sites.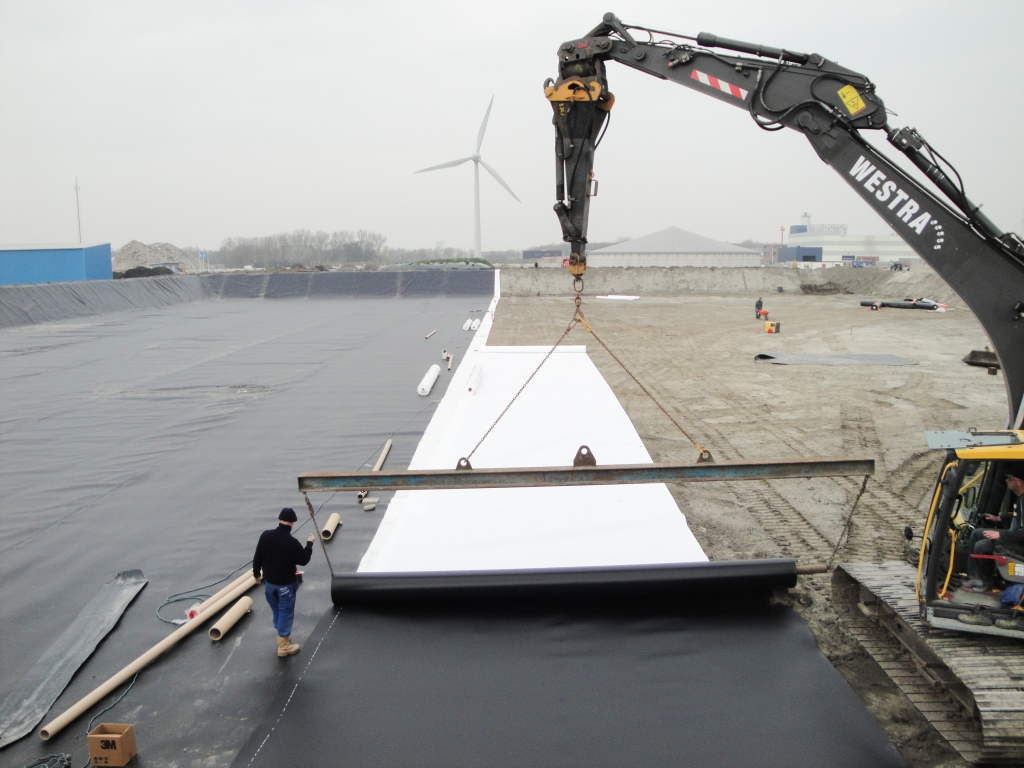 Films for the civil engineering sector
Commonly used films in this sector include PVC, LDPE, HDPE, PP, EPDM and 4everflex®. NPI also supplies various woven and non-woven geotextiles in many different qualities, which can be assembled to a bespoke design if required. Applications include separation layers, protective felt for geomembranes, pressure distribution and bank and embankment protection.
Would you like more information about film structures in the civil engineering sector? We are happy to advise you.