Applications
The ongoing growth in the global economy leads to problems related to water, waste and space. Plastic films have many applications and can play an important role in solving agricultural, water and environmental problems. With our professional knowledge, years of experience and modern processing techniques, we can offer durable and innovative film solutions. These include covering, sealing and temporary or permanent storage of water, waste materials and manure.
Broad portfolio
As an experienced all-round film processor, NPI has supplied film structures for very diverse applications during the past few decades. As well as our standard product portfolio, we also serve other applications and markets. Thanks to our extensive experience and equipment, we can always offer a product that meets your needs. Discover how versatile we are with film structures!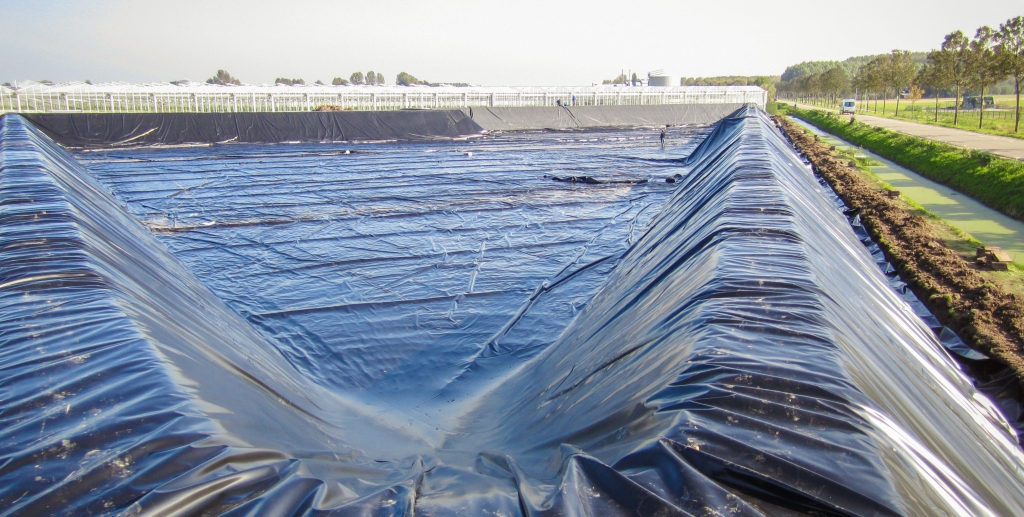 Working method
NPI was founded 60 years ago. This means we possess not just decades of experience, but also very specialised expertise and technology. With our qualified team and advanced production facility we excel in the field of film structures. Alongside our range of standard products, which includes our rolls of pond liner, agricultural films and construction films, we also supply many customised solutions. At our production location in Tzummarum, we prefabricate products to measure where possible, so that the work on location is straightforward and efficient.
Quality
Quality is the foundation for everything we do. The various certifications we have achieved guarantee this. We are KIWA, ISO 9001 and VCA certified for the processing of various films, both on location and in the factory. Our quality control system, goods entry and exit protocols, constant testing and controls guarantee the quality of the products we supply.