Water storage tanks
Metal
Our metal silos are a durable, modular choice that is popular across the globe. We manufacture these tanks from high-quality corrugated steel. This has very high structural stability and high tensile strength. The metal tank walls are lined with a film. The tank can also be completed with a cover and various accessories and connections.
Customised solutions
Every application and environment demands a different water storage type. NPI produces tanks to measure and can also supply various silo types to this sector. We can adapt the dimensions, composition and finishing of the tank to suit the application, environment and the wishes of the client. For example, we can increase the steel thickness for extra strength or apply a coating to extend the lifespan.
Various modular metal silo types
Standard tanks (minimum 0.8 mm steel thickness)
Type A tanks (minimum 1.0 mm steel thickness)
Short panel tanks (reduces shipping costs)
Coated tanks (coating per ring possible)
E-range tanks (industrial, heavy duty tanks)
Fish farm tanks (special heights and silo linings)
Dimensions
We offer standard metal silos in a wide range of standard heights and diameters. The diameter of the tank can vary from approx. 1 to 32 metres, with a height of approx. 1 to 5.5 metres. This allows storage capacities of up to 2,000,000 litres to be realised. Tanks with specific dimensions are no problem whatsoever: our advisers would be happy to discuss your wishes.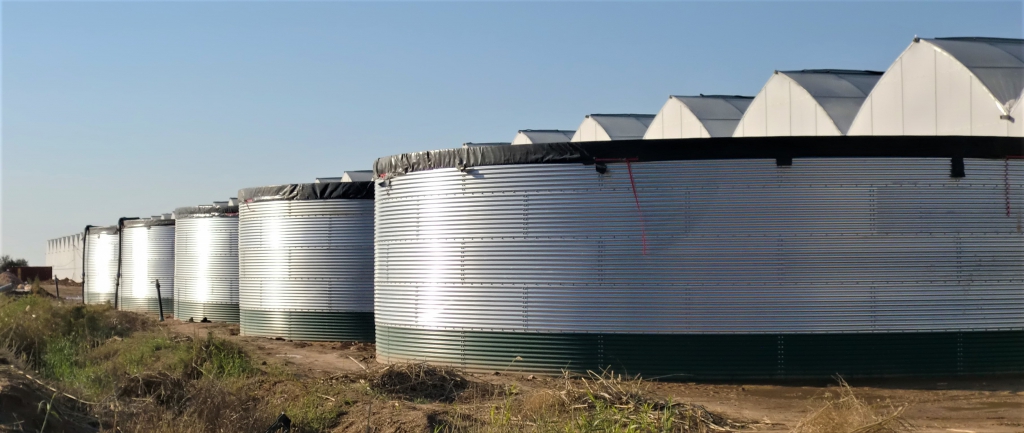 Excavated basins
As an experienced film processor, NPI has supplied film assemblies for excavated basins for many years. Excavated basins have many applications and multiple benefits. These include the large storage capacity, the flexibility in shape and size and the low investment cost per cubic metre. Read more about our excavated basins here.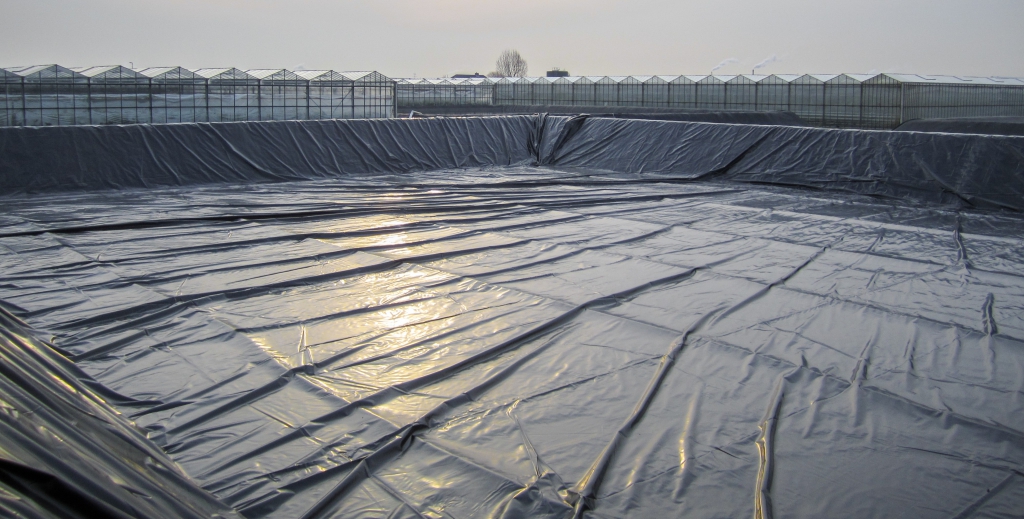 Flexible tanks
NPI recently also began supplying flexible water tanks. These water sacks, which are made from extremely strong polyethylene, are the ideal solution for simple and rapid water storage. Thanks to the triple-layered welding process, these tanks are watertight and the material has a very high tensile strength. These portable water tanks are also easy to fill, empty, install and store. They are an environmentally friendly solution that can be used rapidly and at any location for temporary or permanent water storage!
Would you like to know more about our water storage systems? Please contact our advisers.