Application
Young trees are vulnerable to drying out and overwatering. By using drip irrigation, the Arboleo ensures even and effective saturation of the tree roots. This reusable watering bag with a capacity of around 76 litres can easily be placed around the tree thanks to the zip closing. Once the sack has been filled with water, it will empty within 5 to 9 hours via two minuscule holes in the bottom. This allows the tree to absorb water slowly and ensures that the earth around the tree is properly saturated. Ideal for young and newly planted trees. Watering is simple and efficient with the Arboleo watering bag!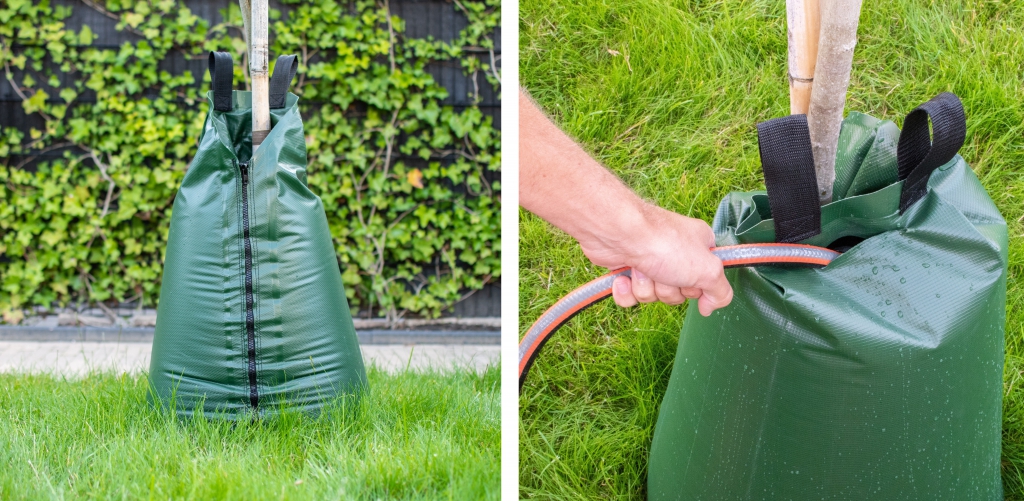 Benefits
Even and effective root saturation: drip time of 5 to 9 hours
Fill once or twice per week
Drip method: via two minuscule holes in the bottom of the bag
Easy to install: place around the trunk, close the sack with the zip and fill with water
Zip two bags together to irrigate larger trees
Reusable and easy to store
Can be used with trees or shrubs
For municipalities, the Arboleo reduces labour requirements and material costs as water tank trucks do not need to irrigate as often.