Films for horse arenas
NPI has supplied films for riding arenas for many years via our dealer network. In riding arenas, a stable and comfortable subsurface is very important for both horse and rider. Our durable plastic films contribute to this. These include films for regular riding arenas and "ebb and flow" horse arenas.
Ebb and flow bases
Via a partner, NPI has supplied ebb and flow bases for horse arenas for decades. We often use our LDPE film to create a watertight film layer. Excess water is removed via the drainage. In dry weather, water can be pumped into the equestrian arena subsurface via the drain. This regulates the moisture level in the riding surface and ensures that the equestrian arena is suitable for riding in both wet and dry conditions. Other materials, such as PVC, FPP or geotextile are also used in horse arenas.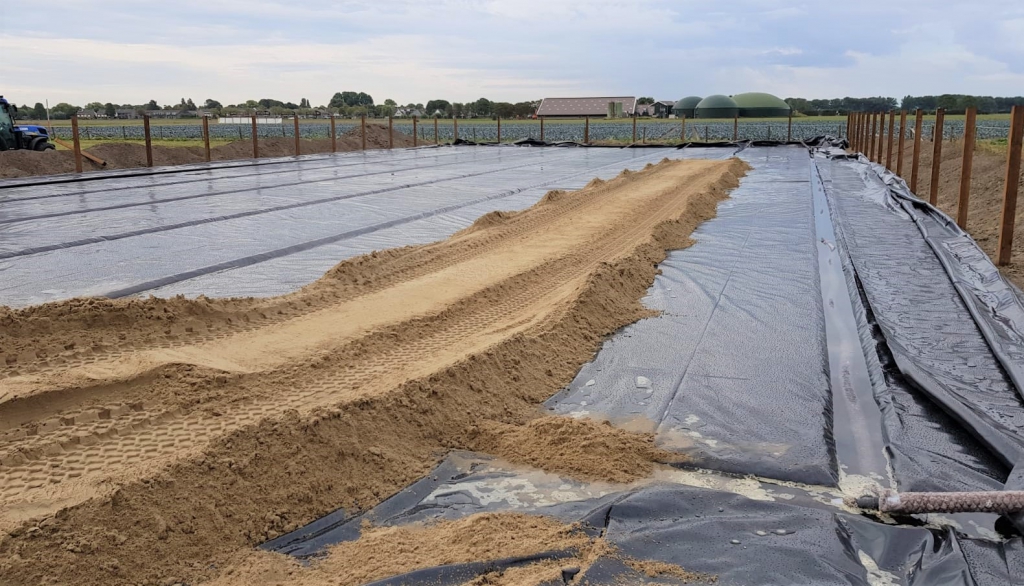 Film types
We weld together our durable plastic films for horse arenas to create a watertight layer under ideal conditions. This guarantees optimum strength. Our film is also:
UV and frost resistant
Resistant to manure
Available as full rolls
Or welded to any desired dimensions