In early 2019, NPI acquired the business operations of Dewi Agriservice. This led to the expansion of our product range to include various picking materials. We believe that supplying high-quality, professional picking materials is important, to allow careful harvesting while achieving labour savings. This means NPI is now also your specialist for picking materials!
Picking buckets and picking boxes
Our range includes the extremely solid Heijmul picking buckets and picking boxes. With decades of experience, Heijmul guarantees efficient and economical harvesting, while optimally protecting the fragile fruit. We supply picking boxes and both large and small picking buckets made from (anodised) aluminium. These are available with various options. Of course we can also help you with many different Heijmul replacement parts!
Stepladders
With our sturdy aluminium stepladders, high hanging fruit can be harvested rapidly and easily. Our stepladders are lightweight and thus easy to move. The treads are covered with an anti-slip profile and the ladders are fitted with welded cross beams at the base. This provides perfect stability. Available with 2 to 6 treads and a platform.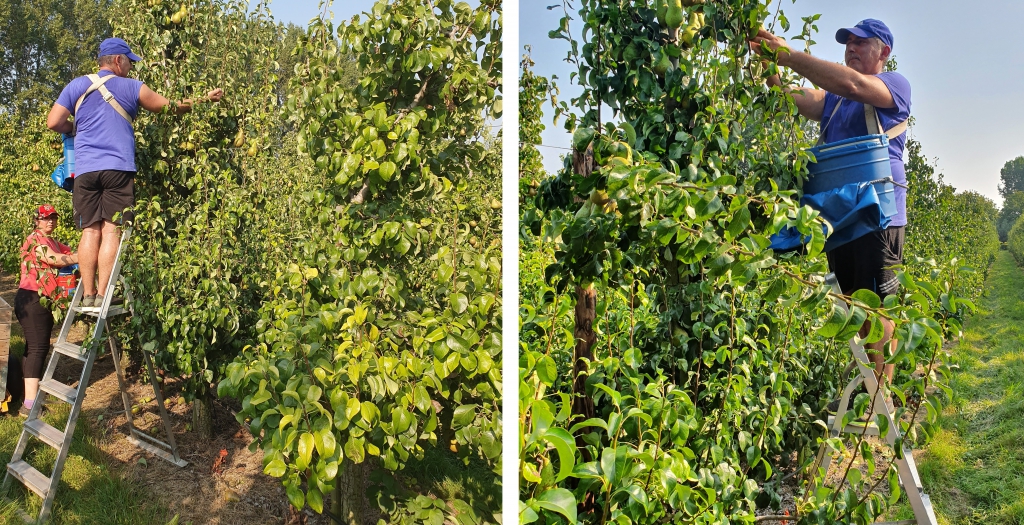 Picking barrows and fruit sizers
As well as Heijmul picking buckets, we also sell other types of picking buckets, various individual fruit sizers and fruit sizer sets (plastic and aluminium) and picking barrows.