Films for manure storage
Manure storage is governed by legislation. To comply with this, it is important that a manure storage system with a high-quality, watertight manure film is used. NPI supplies films for manure storage through a trusted partner and specialist in manure storage systems. We produce both excavated basins and liners for silos. Both are made from films which are selected per application, based on the purpose, climatic conditions and local guidelines.
The benefits
Via our partner, we primarily supply liners for manure silos. We also have extensive experience with producing films for excavated manure basins. Regardless of the shape, a manure basin lined with one of our films has many benefits. A summary of the benefits:
These films can be supplied in any shape, dimensions and unlimited volumes
Low cost price per square metre
Easy to install
Suitable for temporary or permanent storage
Completely watertight
Most manure films are also suitable for sludge and other liquids
Durable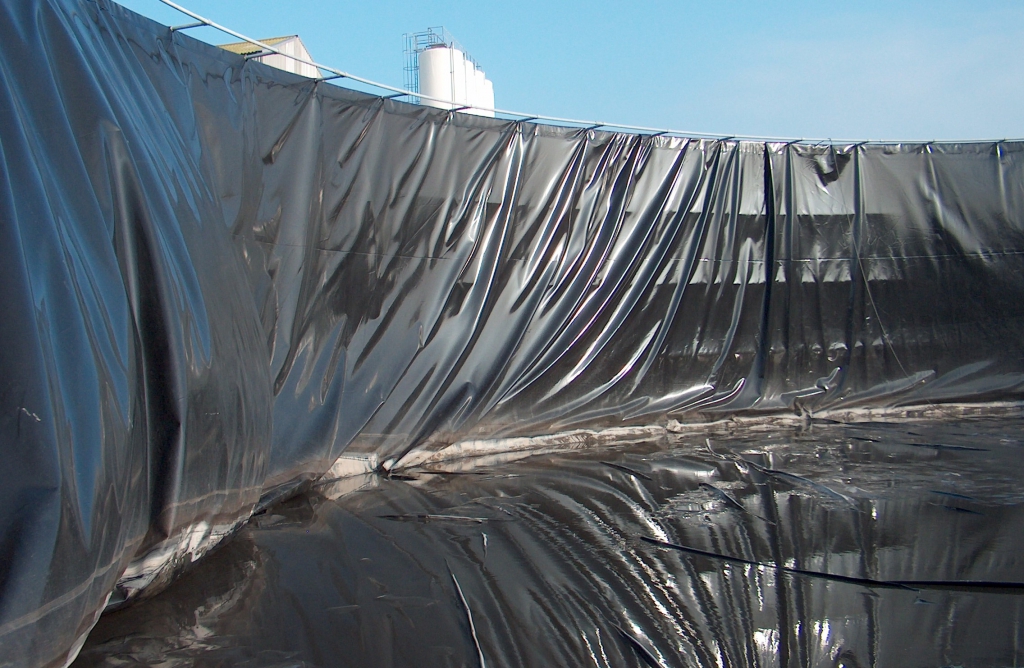 KIWA-certified manure films
Our manure films are KIWA certified, which means they comply with national legislation. Both the film processing and technical characteristics of the films themselves must comply with strict conditions. In other words, our manure films can be used for manure storage applications with complete confidence.