Applications
There are many different ways of binding trees. NPI supplies various solutions, including a wide range of tree ties. Most tree ties can be used for tying up, fixing, guiding and straightening shrubs, fruit and avenue trees, climbing plants and young trees. This ensures that the root ball remains in place and reduces the risk of root damage.
Car strap tree tie
This tree strap type is made from excess car seatbelt material; this is extremely strong nylon. It is a flexible tree strap type that is easier to work with than traditional rubber tree straps. Furthermore, car seatbelt tree straps do not rot or attract mould and are by far the strongest straps on the market.

Car strap tree ties are easy to cut to size and fix with tree tie nails.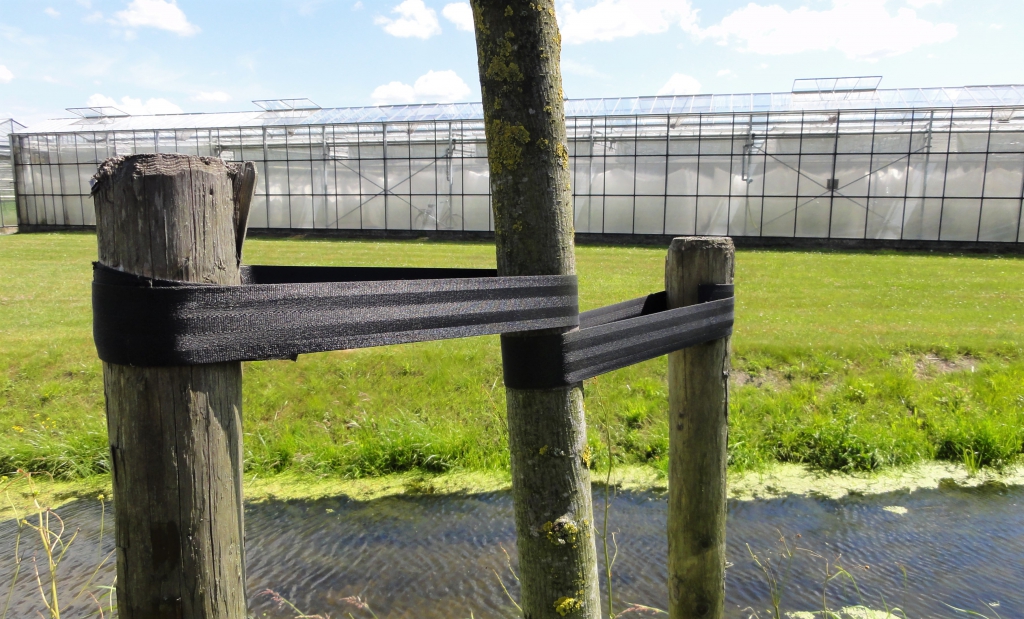 Trevira strapping
This strong tape is used to fix trees and plants in place, and is also commonly used in strawberry growing and to fix tunnel and silage film in place.

NPI supplies a newly manufactured Trevira strapping. This Trevira strapping has a constant width, is always white of colour and is stably stocked. It is a very strong strapping with a high tear resistance.